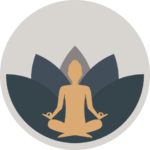 Retreats & Workshops
If you're looking to take your yoga practice a step further, you can enquire into the regular Retreats and Workshops that are available to Simply Yoga students.

Retreats
Retreats take place at least three times per year, in the Mathesons Bay Studio. Generally for level 1 and or 2 students, the Retreats are designed to give you an opportunity to explore your practice a little more deeply. Retreat attendees have the opportunity to immerse themselves in their yoga, free from the distractions of day to day life. ...and you don't even need to cook! Retreats generally start mid afternoon on a Friday and wrap up on Sunday just after lunch.

Dates of Retreats 
Coming up:

Senior Retreat (Level 1.5 – 2) March 26 – 28 
Mid-year Retreat – July 2 – 4
End of year Retreat – Nov 5 – 7

What to expect
The first class starts on Friday afternoon and is often restorative to help you to settle into the weekend. Saturday morning classes are followed by breakfast and then free time when you can visit the beach, go for a bush walk, or just relax. Lunch is followed by a Yoga Philosophy discussion and an afternoon class. Sunday morning is made up of Pranayama, another class and then a well earned brunch.
We usually take time to reflect on the weekend before heading home.

Food
Vegetarian meals are provided as part of your Retreat experience. We share all meals together and the food is almost always one of the highlights.

What to bring
Dress code is your usual yoga gear but be sure to bring socks and warmer gear for the restorative classes over the weekend.
In the warmer months the beach is a short walk away and if you're lucky... the spa pool may be in action.
Yoga equipment is available at the studio but if you prefer to bring your own gear, then please feel free to do so. For the retreat veterans...remember to bring the notebooks from previous retreats.

Accommodation
Accommodation is available close to the studio. You can either opt to find accommodation yourself or get in touch to hear about one of the options available nearby. Although accommodation is not provided as part of the retreat, room rates are very reasonable.
Workshops
There are also regular workshops taking place throughout the year. These workshops will usually have a specific focus, such as breath work or a focus on a particular part of the body. Check with Marise to see what would be most suitable for you to attend if you are interested.
Workshops are generally taught in the Mathesons Bay studio, and take place over the weekend.

Coming up:

ALL WORKSHOPS ARE CURRENTLY ON HOLD at LEVEL 3
Pranayama Workshop (Herne Bay) March 7 from 1.00pm
Pranayama/Philosophy (every month at Herne Bay) every 2nd Sunday – 2.30 – 4.00pm
(followed by optional group dinner)
Mathesons Bay is a stone's throw away from Leigh, and not far from Matakana heading north.  Travel should take you about an hour and a quarter (depending on traffic), so make sure you leave yourself plenty of time.