Select MY ACCOUNT then REGISTER from the menu at the top of this page.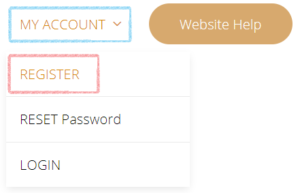 Complete the fields in the form:
Username is what you will login with.  This can be whatever you like.
Email is the email address you want associated with your account.  You will need to access this email account later to validate your account.
Password is the password you will use to login to your account.  Please DO NOT use any passwords you use for other services – especially those used to access email or banking services.  Note the bar below the password fields – this assesses the complexity of the password you have entered.
Google Captcha – Select I'm not a robot  and complete any subsequent steps to validate.
Select Register to create your account.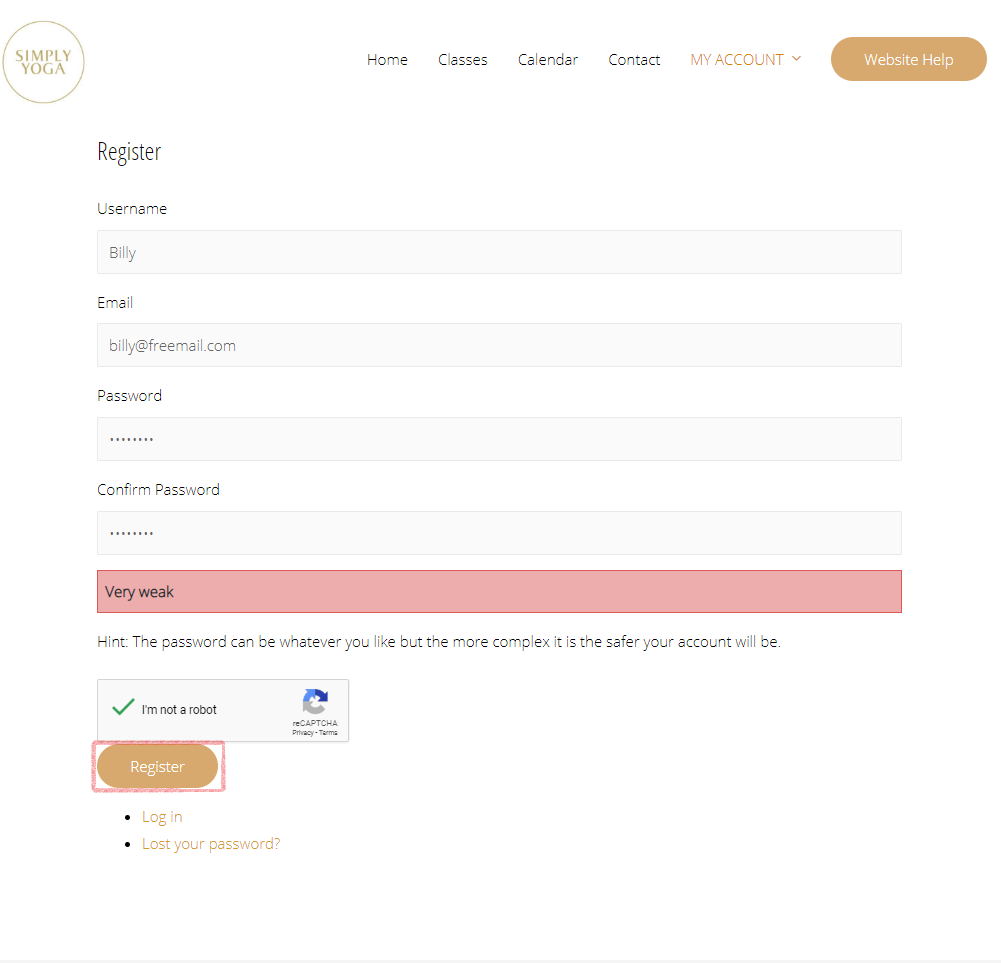 When you select Register you are logged into the website and can start using it straight away.  In order to login after this session ends you will need to validate your account – see below.
You will be directed to the website shop page as shown.
Note that the top level menu now shows a Shop entry and the MY ACCOUNT menu item now has a little avatar showing  – this  indicates you are logged in.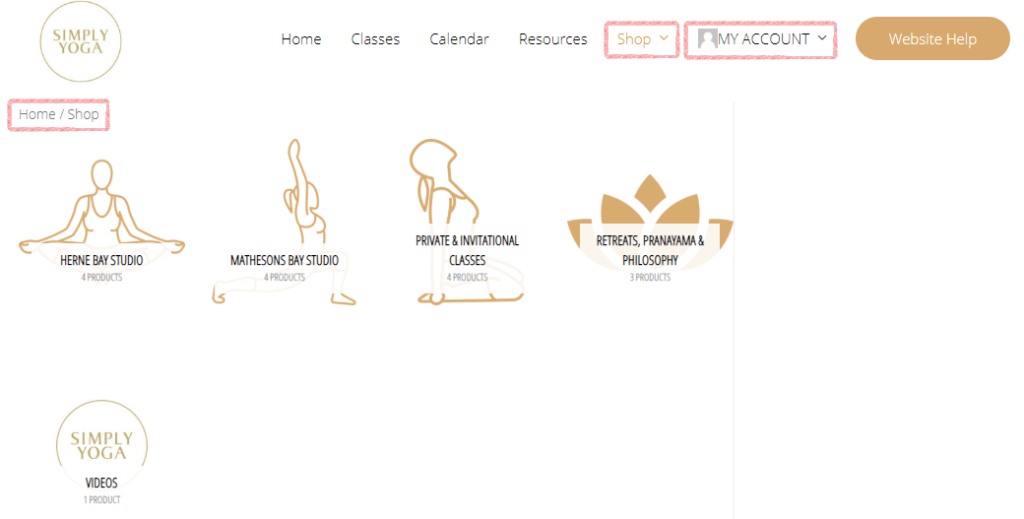 Next details of your account need to be updated.
Select the MY ACCOUNT menu  > Account details

Fill in the First and Last name fields and update the Display name if required,
Leave all other fields unchanged.
Select Save changes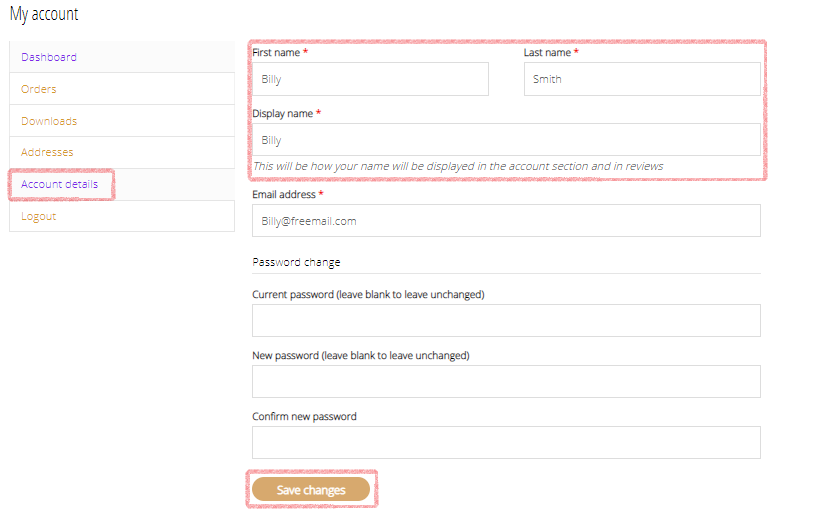 Select Addresses
Select Edit below Billing Address

Fill in the blank sections
* fields are mandatory
Emergency contact is the details of a person who can be contacted in case of an emergency.
All fields in the Billing Address are required when making purchases from the shop.  Setting them here means the fields will be automatically populated when you make a purchase.  If you don't some fields will need filling in each time you make a purchase.
Select Save address